This is such a delicious recipe for the colder months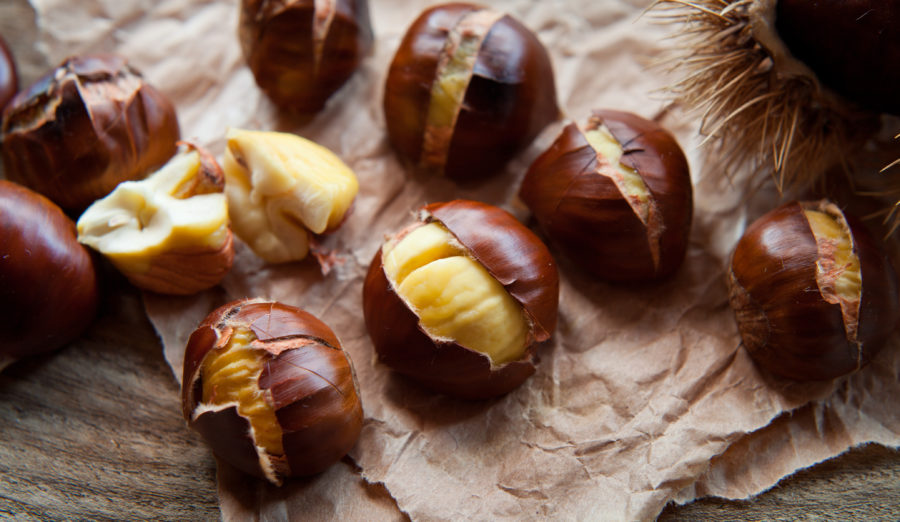 Learn how to make and prepare the recipe for Greek-style stuffing with chestunuts, ground beef, and rice.

www.greekboston.com
Drizzle the olive oil into a large, deep skillet. Set the heat to medium. Add the onion and sauté for 10-minutes.
Lower the heat to medium-low and add the ground beef. Cook, stirring constantly, until the ground beef is cooked all the way through.
Stir in the oregano, allspice, salt, and pepper. Stir in the rice and the water.
Cover the skillet and set the heat to medium-high. After the liquid comes to a boil, set the heat to low. Let it simmer until the rice is soft and the liquid is absorbed. Set aside.
Preheat the oven to 350 degrees Fahrenheit.
Score each the chestnuts with a large x using a sharp knife. Place in a single layer on the baking sheet.
Place the sheet in the center of the oven.
Bake for 45 minutes or until the chestnuts are roasted all the way through.
Let cool and peel all the chestnuts. Chop the chestnuts gently. Stir into the rice and ground beef mixture. Serve as is or stuff into the turkey before roasting.