Pasteli is one of the best snacks that you can keep in your bag when youre on the go! Its made of sesame seeds and honey and is super healthy. You can think of it as the Greek version of granola bars. The recipe is super simple, and if you'd like to make it I have attached some recipes below.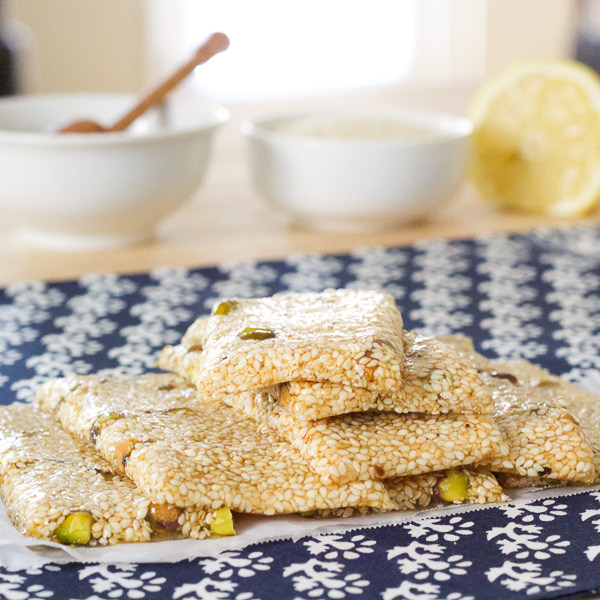 This classic Ancient Greek recipe is for what is know as the world's first energy bar. Made with sesame seeds and honey, give ancient greek pasteli a try

www.lemonandolives.com
The ancient Greek version of a power bar is "Pasteli"! Greek honey sesame bars is a snack made from honey and sesame seeds in only 10 minutes!
www.mygreekdish.com